WELCOME TO THE NEW JASON THOMAS RACING WEBSITE!!
Jason is a British-Born Cross-Country Motorcycle Racer who competes mainly in The United States Of America and Canada.This site has been designed so you can follow Jason`s progress as he takes on the Worlds best Off-Road Racers!! His most recent race details are shown below,and past race overviews can be found in "Race Reports".Jason's current race schedule can be viewed by clicking the "Races" tab above.
THANKYOU & ENJOY!!
Latest Report
JASON THOMAS - 'THE HARD WAY' - PART 17.
12th Nov 2013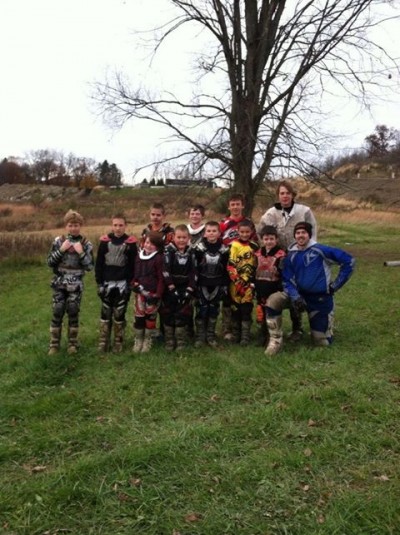 As the 2013 season draws to a close, & with a hard-earned Runner-Up finish in the GNCC XC2 Championship in the bag, Jason explains just how hard it's become these days to earn a living as a Professional Off-Road Racer.
The Hard Way – Nov 12
DirtWise Riding Schools and Instructional DVDs are the leading Off road skills learning institution in the US, featuring highly acclaimed two-day schools across the nation and a full complement of the best skills improvement DVDs available. Visit www.shanewatts.com for more details.
DirtWise Schools/ KTM-Parts.com/ Maxxis team racer Jason Thomas reached the top the hard way. Enjoy as he tells of the life defining moments during his inspiring journey from growing up in the mud bogs of the Dyfi forest in Wales, England to now defending the GNCC Pro XC2 Championship that he won in 2012.
Hey all, time to wrap up on this year with my blog. Since the last blog most of you will know by now that the GNCC XC2 Championship didn't come together and I finished 2nd in points for the year.
I feel that this result is very acceptable given the support and program we had to work with, against two young factory supported riders. This was a hard fought championship which was decided by bike issues for me, some avoidable, others not.
It's been a long hard year with a lot of good and bad along the way.
Crawfordsville was the last round of the 2013 championship where I was able to beat Grant Baylor again but that wasn't enough to lock it up. It also marked my last ride in XC2, due to the "Champion" rule, and the "Bump" rule that moves the top ten Overall riders to the XC1 class for the following year.
In my opinion that is possibly the dumbest rule ever created – this rule means that guys like myself have to move up……. That's a great idea in the perfect world, if only there was something to move up to! Now I'm sure some of you will jump all over this one and kick me one last time before I'm out of here.
My reason for not going to XC1 is not because I'm afraid or that I don't want to run with the so called big boys. Don't forget now that many times over the last few years that I have rundown and beaten most of these XC1 guys from a minute back. No, the reason is that the support just isn't there to move up. Companies only want top 3 guys and after that the only reply you get when asking for support is that there is NO BUDGET left!!!
Sure I could get a job and pay my way but let's be real here, would I really stand a chance working 9-5 then trying to race against the best in the world on the weekend (I think Chris Bach will learn that one quickly in 2014)? Sure I'd do good at a few races but I'd run out of money pretty quick and it would start costing me money to race – in my dictionary the word "professional" means to make profit from what you are doing, not to have it cost you. At 30 years old, waving some half ass per race bonus program, and some free gear, in front of me won't pay my bills.
I know most people believe Pro guys are robots who make a killing with their income, but truth be told, in the real world financially speaking, calling the majority of us "Pro" is a joke…. Sure we ride like Pros but we're paid like kids with a paper round. We don't get started in racing for the money but we end up like everyone else who has a job, and that is we need money to survive.
I was held back from having girlfriends for years while racing, and told that girls make you slow. Not really true that one! If you get a girlfriend well, then you start to grow up, get married, get a house, and then start a family. Every stage means you have more responsibility and need more money to support it. What I'm getting at is the reason for this now being a young Pro riders sport is because it now pays pocket money. There are plenty of older guys who can still kick ass but very few who get payed enough to be adults. The rest have been replaced by kids who are still doing it for love, with mom and dad subsidizing their bills and expenses.
When you do something because you love, if you have a bad day you're driven by that fire inside to do even better next week. When you do it because you rely on it to pay your bills and eat next week and you then have a bad result, the following week you're under even more pressure to get a result to make the next payment. Pressure is good until a point, and that point is called breaking point……
This GNCC Pro level stuff is racing dirt bikes at the highest level in the world. You're going to have bad days, you may even have 5 in a row, so with no money to fall back on the breaking point for a seasoned Pro, financially speaking, can and will happen real fast for most. Some get lucky and bob along with their nose above water, while 3 or 4 are able to live like normal adults.
When I showed up way back when there were 3 paying Pro rides on 6 teams. Over the years I have pretty much seen bigger entries at the races, but the Pro class (XC1) has been reduced to just 4 guys making a living, while there's only 2 in XC2 doing the same. After those riders the rest are supported by mom and dad or a job.
I race the biggest and most recognized off road championship in the world, with the best 3 hour woods riders in the world, and only a total of 5 of them can live and make money like adults? I say a total of 5 because the other two from XC2 now have to race XC1 because of the "Bump" rule, and with me being one of those two I can tell you being an "adult" in XC1 (and making money like one!) is not an option in 2014.
So enough blabbing and telling you how bad it sucks to be me, ha, ha and giving some of you the ammunition to cut me down again! The only option for me at this time is to accept the rule, and also accept that for most of us being a "Pro" is a joke…….. I love racing my dirt bike, I love the weekend warriors who also get out there and race, and I love 3 hour racing, so the best thing and really only way to race in the future is for me to work and therefore race an age class for fun – imagine the uproar that is going to cause in 2014 when I line up for the 30A class, ha!!! You guys in that class have been warned, ha, ha!!!!
At 30 years old and as one of the top ten riders in the country I'm forced out of my job because the budgets have been spent – on who is anyone's guess, but it ain't on all of the top ten GNCC guys though.
It's been a great run and I have met some great people doing this racing thing, and I've seen some wonderful sights, and a times been heartbroken. This isn't the end of my riding days. I'll continue my work with the DirtWise schools, and just tonight I've been offered a job delivering porta johns and pumping turds, ha, so in case anyone was wondering what happens to ex-pro riders, well we all end up on the turd pile I suppose, or pumping turds!!!
So following my career ending XC2 race at Ironman I headed off to Illinois to stay with some friends and to get ready to ride the Moose run at the OMA Nationals. It's been about 4 years since I last rode this race and I was excited for a fresh new challenge.
I stayed with my long time friend Tim – this is the place I lived when I first came to race in America. It's hard to believe how much things have changed since back then. Anyway, like I said we were getting ready for the Moose run so on Wednesday before the race we set off to ride the local river bottoms. The conditions there were the best I have ever ridden. With the prime dirt it took about 2 laps to burn in a sweet loop, and this bought back a lot of great memories! About 2 hours later the rains came but that didn't really matter as we were having a blast. After enough of the easy stuff we went on a little trail ride in search of big logs and anything else technical to play around on.
Sunday soon rolled around and conditions were perfect as we lined up for the start, which was flat out around a corn field then left into the woods. Unfortunately everyone turned right into the woods and about 10 minutes later the lead pack, and half of the rest of the field appeared back on the start line….. Yes, we had gone the wrong way, but it was the way the arrows pointed us!!!
So about 2 hours later when everyone had made it back to the corn field for the restart I set off in the lead with Russell Bobbit and was having a blast on the 50 mile loop. At the beginning of the second lap I found that my pit crew for the day were having a blast as well as they sat around in the pits giggling like young school girls. Unfortunately they forgot the gas to top me up with, so after chasing a truck down to grab some gas I had dropped way back to fourth and off the podium.
Not the end that I wanted and it didn't show the way I rode and how much fun I had but that's racing like I said above. A few bad ones and you're out of the game, so with the entry fee of $140 for this race and only making $100 for 4th it really was a fast way to make a bad day worse.
So that's a wrap. Going out on very poor results like these last few is not the way I wanted to finish off with but until I get enough money together to race seriously and change it, these recent results will just have to be saved up as motivation.
I want to thank everyone for reading this year – it's been fun to open up my world and give you an honest inside look into the life of what most "Pro" level riders have to contend with.
Believe in yourself and trust everything happens for a reason.
With some experience this off season maybe I'll get a job pumping turds out of the johns at the GNCCs. If so I look forward to seeing you all at the races in 2014.
Slip, slide, splash!!!
U
K
Jason Thomas is supported by DirtWise Riding schools and Instructional DVDs, KTM-Parts.com and www.AOMC.mx, Maxxis tires, KLiM Technical Riding gear, Smith goggles, Lazydays RV, Stuk Graphics, Enduro Spec suspension tuning, Highland Temporary Scaffolding Works, DirtTricks sprockets and brake rotors, Flexx Handlebars, Leatt products, G2 handguards and throttle tubes, Rescue Pegs, BatteryStuff.com, Motorex Lubricants, IMS fuel tanks and footpegs, FMF exhausts, TCX boots, Asterisk knee braces, DP brake pads and clutch plates, TM Designworks chain guides, and KTMTalk.com